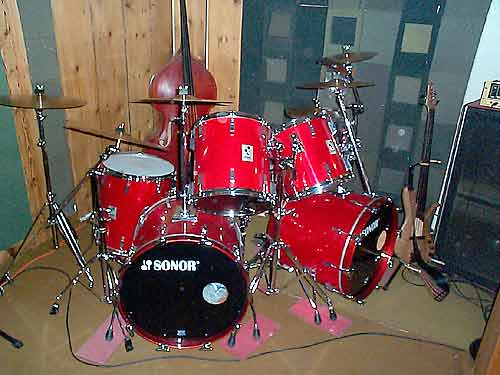 My name is Bill Isherwood.
I'm a dedicated Sonor player. Here's a pic of my kit. The drum sizes are 6 1/2 x 14 snare, 13 x 13 and 14 x 14
racks, 18 x 16 floor, and two 18 x 22 kicks. I play in a progressive rock unit in Ontario, Canada. We're working on a full-blown CD of our original stuff, having just completed a 4-song demo. I've been trying to find 10 x 10 and 12 x 12 toms. Do you know if the company would do a custom order? (They will not. I've tried - RP)
Anyway, post my pic. They're fantastic drums.