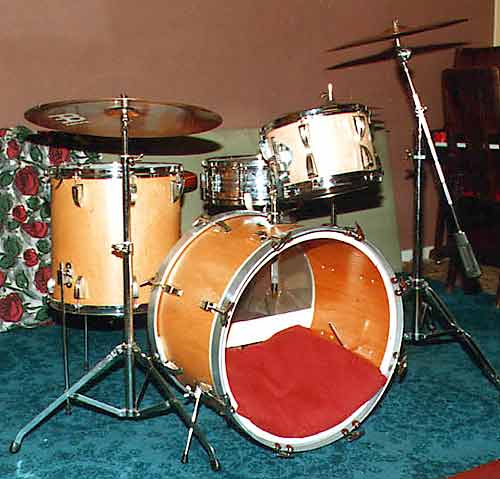 I play Sonor-Drums since 1976. My first drumset was an "Action-Set", which I got as a chrismas present from my parents ! Later I played a Sonor-Phonic and now (since 13 years) a mix of a "Performer-Set" with a "Signature-Snare". Unfortunately I have no further informations for you, but I send to you some pictures of my Sonor-Drums. I visited the manufactury ten years ago, but how pitiful I have no pictures from that visit (I drunk a beer with Horst Link !!!!!!). And I´m sorry that I have put away my old Sonor-catalogs, but now you make this great webside with the best informations about the best drums worldwide.
Excuse my awful English, I learned it 20 years ago !!!
I wish you all the best and good drumming.
Stefan Peschgens
Moenchengladbach
Germany