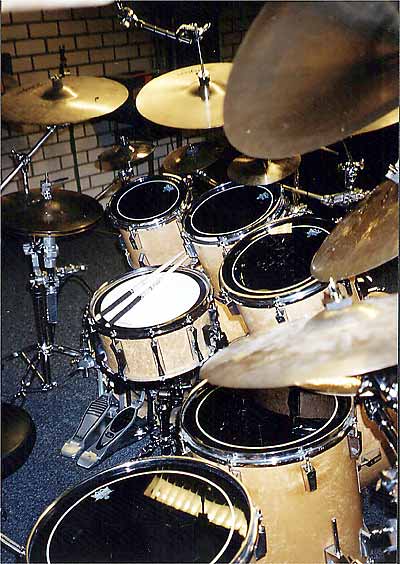 Hello,

My name is Mischa Theuvenet and I am a drummer in a Fantasy Metal band.
We are finishing a complete Rock Opera right now, which we will be performing live with just 5 bandmembers.
When I was 16, I saw my first SONORLITE....
I was in love ( I still am) and could not think about anything else.
look at the pics to see if I succeeded, you can see that I am a very happy man.
My biggest influences are Cozy Powell, Nicko Mc Brain and Terry Bozzio.

If you wanna hear me play visit the bands website
www.guessstation.com
grab some mp3's from the rehearselroom.

Mischa.